20 Trusted Ideas for Your Wedding Favours


—

By Luke Ellery
04 May 2019
Wedding favours are a special and intimate way to thank your guests for their presence and support. Picking out a thoughtful gift for loved ones can fill you both with joy.
However, choosing your wedding favours can be a confusing and overwhelming process. What should you include? How should you present it? Where's the line between sweet and gaudy? To help you along, we've put together 20 tips for creating memorable wedding favours that your guests will be sure to treasure.
1/ Pretty Packaging
Image by The Wedding of My Dreams
Packaging is one of the most important aspects of wedding favour design. Your wedding's theme, colour scheme, and personal touch can all be reflected through your favours and, most notably, the way your favours are presented. The image above showcases a rustic theme with a personalised touch: a heart, to show your guests just how valued they are. After all, nothing says 'I love you' quite like doodled hearts.
2/ Tags
Tags are a standard part of most wedding favours, but that doesn't mean you can't make them stand out. Besides the usual details, such as the date of the wedding, the name of the couple or a message of gratitude, a sprinkling of glitter and your own personality can make all the difference. A pretty bow, vibrant ink, or any embellishment can be added to them for that extra pizazz.
3/ P.S. — I love you
Written content is entirely optional when it comes to wedding favours, but it's a nice way to express your gratitude and love for your guests' presence, especially if you don't get a chance to talk to everyone in attendance. Include a note to your guests in your favour to show them you care for and appreciate them.
4/ Special touch
Special touches foster that connection between you and your guests. By sharing a part of you with them, be it through a favourite food, song or trinket, you create a moment between you all that lasts forever. These gestures touch the hearts of your guests and ensure the day will be important to everyone.
5/ Matchmaking
Having your wedding favour fit your theme is crucial. Think seaside weddings with painted shells and little glass jars full of golden sand, or natural weddings full of light and trees coupled with a tiny potted plant as a gift for your guests to care for. You are setting a scene with your wedding, so your favour should underline the atmosphere in the best way possible.
6/ Sweet treats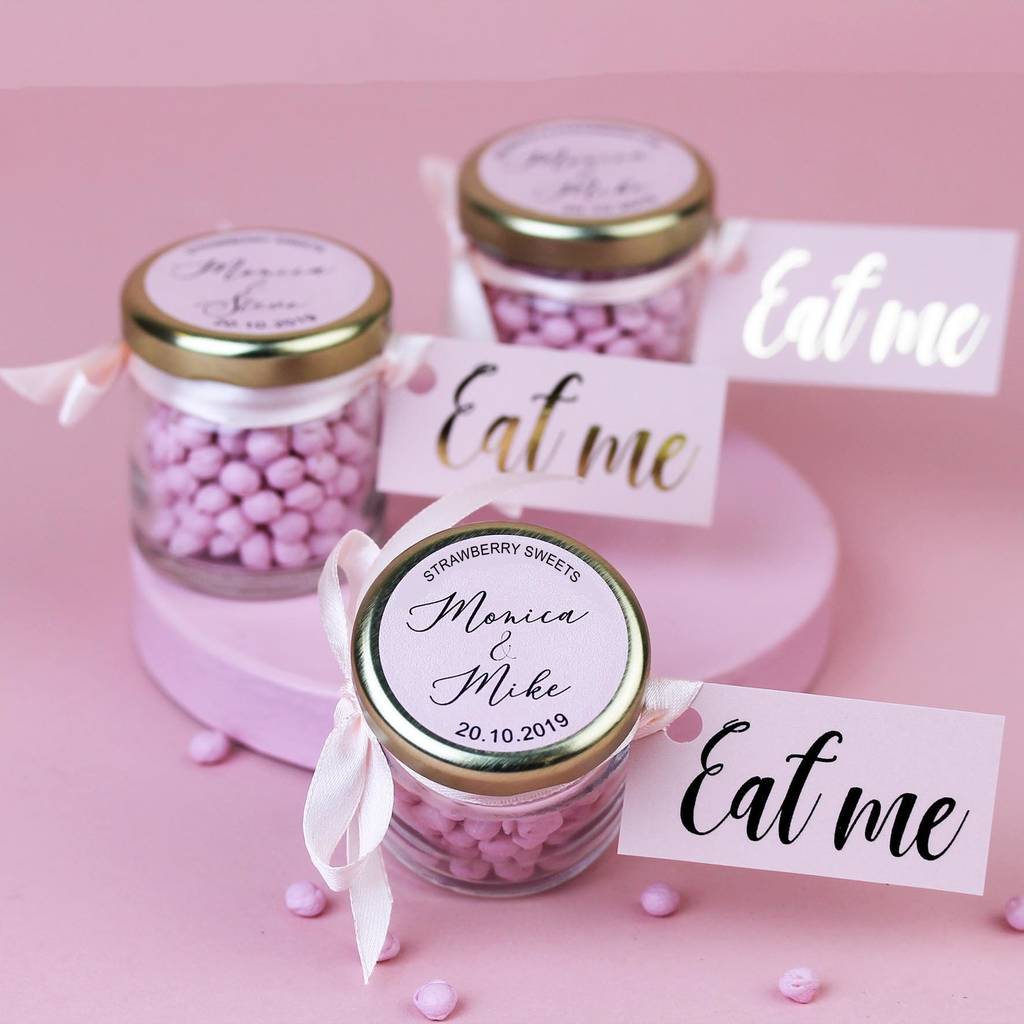 Image by Not On The High Street
Capitalise on a universally loved pastime: eating. Biscotti, chocolate and drops of candy in gauze are lovely delights for everyone. They can be stowed away for a snack somewhere down the line, or nibbled on to tide your guests over until dessert begins.
7/ Yummy beverages
Whether it's a mini bottle of liquor or a bag of loose-leaf tea, these adorable and useful favours can come in handy during the wedding or after it. Toast with your guests, or give them something to look forward to when they get home.
8/ Popping corn
A cute and classic wedding option! Popping corn has been a beloved favour for years (and with good reason). Tucked into a pretty jar, coloured to match your theme, or bundled into a glitzy bag, this staple will be a sure crowd pleaser.
9/ DIY
Not all treats have to be eaten right away. A gift of ingredients can be a fun experience for guests, whether it ends up as a set of iced cookies or the greatest homemade hot chocolate they've ever had.
10/ Lasting memories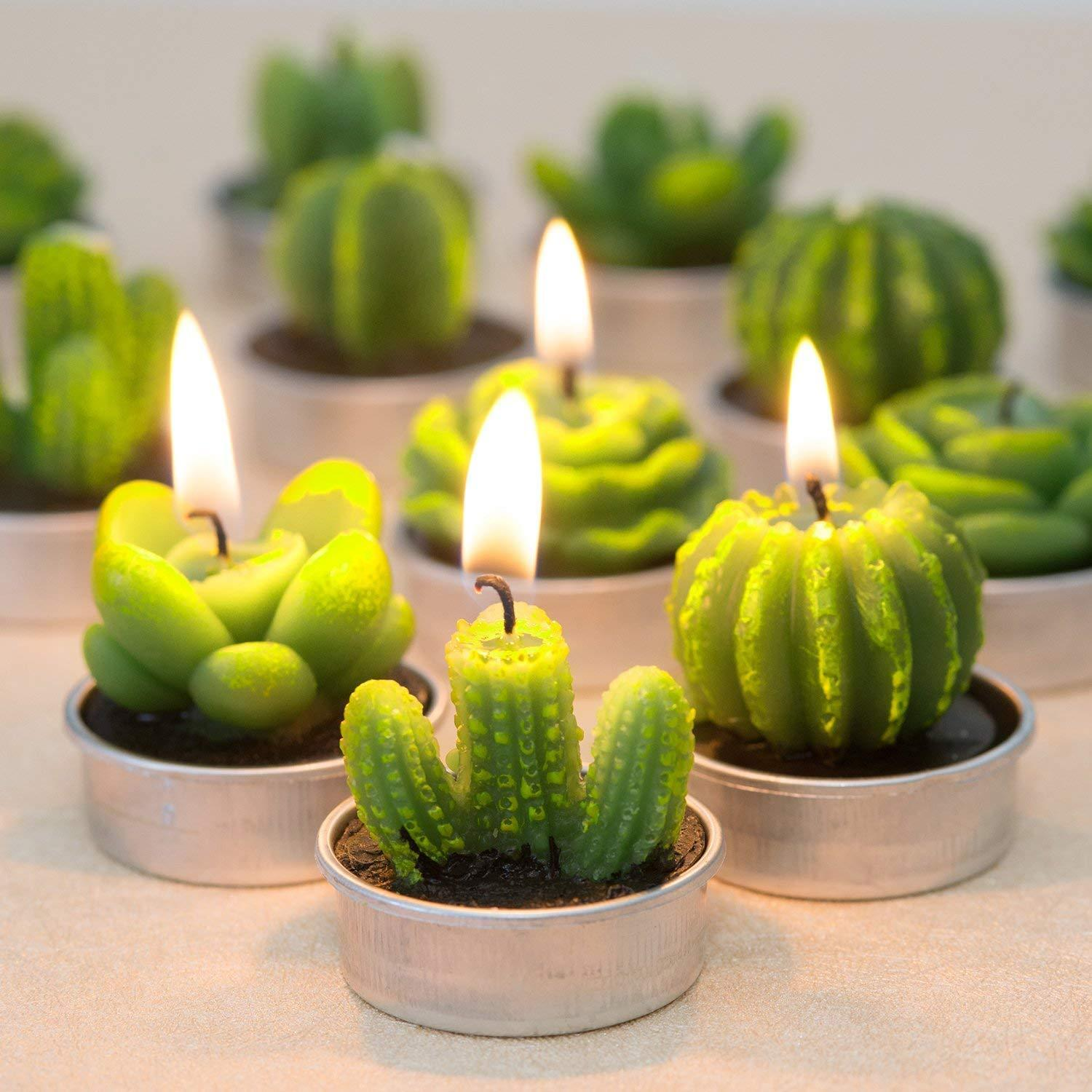 Image by I Need This For Serious
Memorabilia are a nice way to create a lasting memory between you and your guests. Gift them items that they can keep with them, such as candles, personalised teaspoons, or a hand-sewn cushion. These favours can be treasured long after, and will mean as much to your guests as they do to you.
11/ Practical gifts
Get pragmatic with your gifts! Wedding favours with practical uses are equal parts thoughtful and fun, and there's a whole host of options to choose from. Bottle openers, cheeseboards, coasters, potpourri — the possibilities are endless.
12/ Treat yourself
Everyone loves to be pampered. Reward your guests with a chance to spoil themselves: revitalising body scrubs, pretty nail polishes, soothing hand creams and divine lotions are all on the table.
13/ Tuning in
Compile your favourite songs onto a CD or nifty USB and spread the love (of music). It can be your favourite jams or songs from the special day — maybe even both. In the end, nothing connects us quite like music does.
14/ Green fingers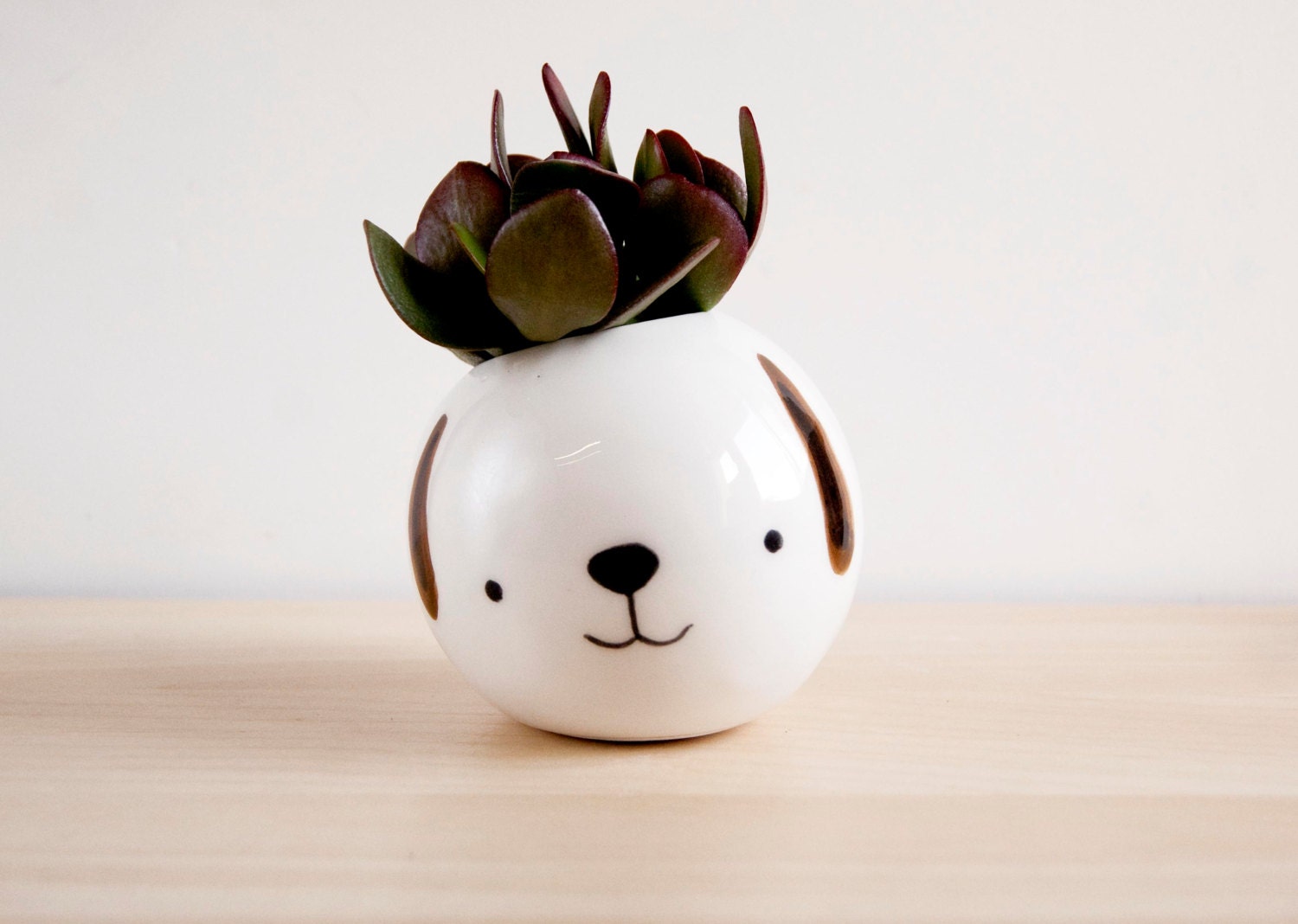 Image by Keblog Shop
A little bag of seeds of your favourite flowers, or a sapling in its very first potted home can be the ideal gift for your guests. Not only does it remind everyone of the blossoming of love, but is a favour your guests can bring home with them and cherish forevermore.
15/ Child's play
Kids get bored easily. If they're on the guest list, liven it up for them! Colouring books, crayons, balloons and coloured dough can be wonderful favours for guests with children. They will be excited as you are to spend the day celebrating love, so make sure to include them.
16/ Accessorise me
Make it a group affair by popping on a personalised accessory with the rest of your guests. Temporary tattoos, hairpins and brooches are some of your choices, but don't be afraid to get a creative if your theme allows it.
17/ Let it rain
Whether it's flower petals, sachets of glitter, or paper cones filled with rice, guests will hop at the chance to shower you with love as you walk by. It's a chance to celebrate, so make it all the easier and more fun by letting your guests scatter hundreds of paper hearts all over you!
18/ Smell the roses
Image by Shutterfly
A scented favour is popular, but timeless, idea. This could be in the form of a scented candle, a potpourri bag, or perfumed wardrobe sachet. Feel free to personalise it with your own favourite scent, or to create a themed one for your day.
19/ Stand out
If you're a couple straying from a traditions, branch out with your wedding favours as you have your wedding. The only limit is your imagination. Choose a favour that represents who you both are, whether in the form of an exciting activity with your guests or gifting them with an unusual favour in thanks. Think big and unsual — anything from making your own cocktails to hand-painted ornaments for each special guest — and be who you are.
20/ Roll with it
Have your guests join in with the day with a favour that asks for their participation. You can play with sparklers or bubbles, which will bring joy all around and make for beautiful photo opportunities, or have your guests play around in a photo booth so they can have candid tokens of the day.
---
Edited from an original article by Esther Dawson